---
Dried plasma
Helse Bergen has received 15 million NOK in funding from Innovation Norway to develop technology for local production of dried plasma. This gives Helse Bergen an unique opportunity to produce dried blood plasma which can be distributed to prehospital health care providers and ambulances, hospitals, the municipal health service and military health services. This technology is of interest both on an national and international level.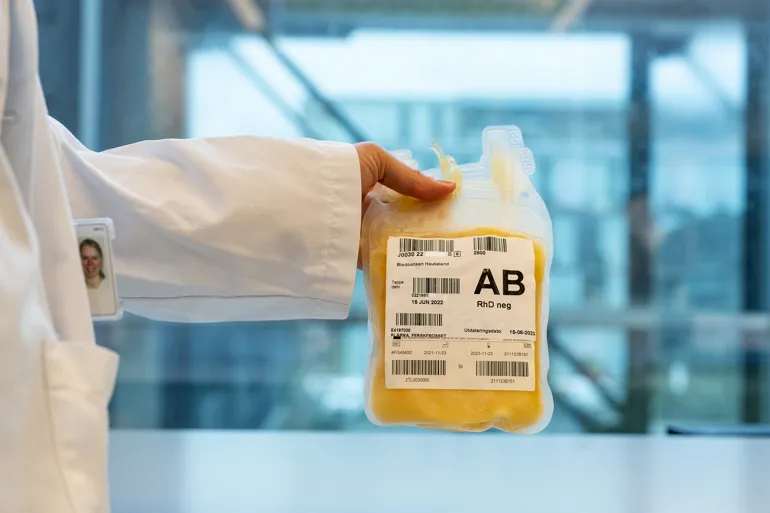 ​Early blood plasma transfusion reduces mortality in patients with severe bleeding. It is therefore important to ensure availability of blood plasma at all treatment levels, including prehospital health services. This can be achieved by use of dried plasma. ​​

We are looking for collaborators that can develop technology to produce dried plasma. Dried plasma is a scarce resource, so local production is important to secure availability and preparedness both locally and nationally.
Invitation to Innovation partnership:  ​Local production of dried blood plasma for delivery to Bergen Hospital Trust. ​
Information regarding the procurement is available on Ted - tenders electronic daily (Supplement to the Official Jpurnal of the EU)​
Production of dried plasma at the blood banks will enable a stable supply of a life-saving product. In addition, we will have the flexibility to adjust the production to needs in an emergency.

​

A dialogue conference was held ​in Bergen 23rd of August 2022 (in norwegian). The aim was to invite stakeholders in the market who wish to participate in the development of a system for drying blood plasma used for the treatment of patients with life-threatening bleeding.
​