---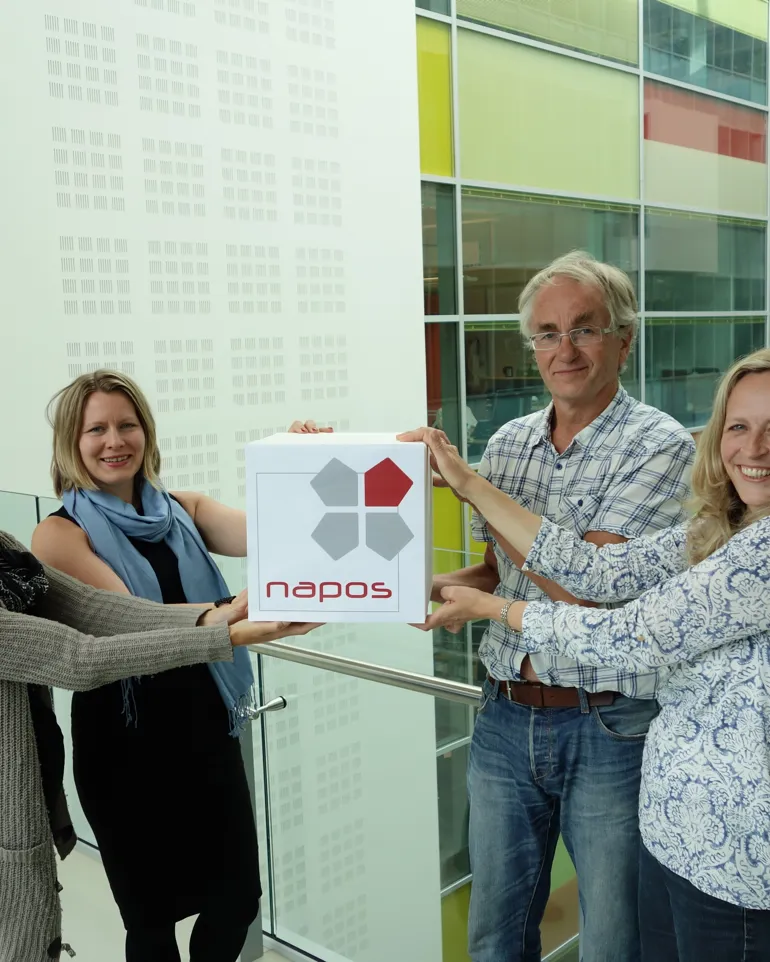 The Norwegian Porphyria Centre NAPOS
The Norwegian Porphyria Centre NAPOS provides specialist services for health care professionals and their porphyria patients, including on diagnosis, treatment and follow-up, genetic counselling and family testing.  NAPOS is located at Haukeland University Hospital and is part of the Norwegian National Advisory Unit on Rare Disorders.
The Norwegian Porphyria Centre NAPOS is the national service for porphyrias, providing specialist services for health care professionals and their patients with porphyria. We are located at Haukeland University Hospital in Bergen. Our centre is a part of the National Advisory Unit on Rare Disorders, a national Norwegian service that coordinates competence in the field of rare disorders in Norway. 
About porphyrias
The porphyrias are rare hereditary metabolic disorders caused by abnormal function in one of the eight enzymes of the haem biosynthesis. 
The porphyrias give different types of symptoms, either in the form of acute attacks of abdominal pain and neuropsychiatric symptoms and/or various forms of cutaneous symptoms. 
The porphyrias are diagnosed based on specialised analysis of urine, faeces and blood. DNA analysis is rarely necessary for a symptomatic diagnosis, but is the method of choice in family investigations.
Services at NAPOS 

On our website,
www.napos.no
, we provide extensive information for healthcare professionals with recommendations on treatment and follow-up as well as information for patients. 
We also offer expert clinical advice, specialised drug information service, genetic and lifestyle counselling and arrange yearly training courses for healthcare professionals and for patients and their families. 
In collaboration with the Department of Medical Biochemistry and Pharmacology and the Department of Medical Genetics, we offer specialised laboratory services for biochemical and genetic diagnostic analyses.
At diagnosis, patients with porphyria and their treating physicians receive relevant medical information including guidelines for monitoring and treatment. Patients also receive a personal ID-card and are invited to participate in the Norwegian Porphyria Registry, a national medical quality registry.
Research and development

Our research interests span all aspects related to the porphyrias, with focus on natural history, diagnostic strategies, disease characteristics and quality of life studies, registry-related research, drug safety in acute porphyrias and heme biosynthesis. 
NAPOS hosts the Norwegian Porphyria Registry, a national quality registry which monitors whether patients receive treatment and follow-up as recommended by best-practice guidelines developed by the centre. NAPOS also runs the Norwegian Porphyria Biobank. 
International collaboration

MetabERN aims to connect the most specialised centres on inherited metabolic rare diseases to promote prevention, accelerate diagnosis, and improve care standards across Europe for patients living with inherited metabolic rare diseases.

Directions
​There are several ways of getting to Haukeland University Hospital by public transport. Here follows a brief summary.
​​​​​​​The term Pasientreiser (patient travel) is used to describe travel to and from authorised treatments. The hospital is responsible for providing patient travel and will meet the cost of the cheapest mode of travel on behalf of the patient. You can read more on the Pasientreiser website​. The website also contains information about the Helseekspress and Helsebuss bus services.
Bus
Several scheduled bus routes stop at the hospital. There is also a number of commuter bus routes running between different parts of Bergen and the hospital.
Skyss has produced a dedicated
route map for Haukeland University Hospital (PDF)
​ showing which bus routes stop at the hospital. 
At
the website Skyss.no
you will find complete bus routes with details of stops and departure times.
Tide and Nettbuss operate express coaches on several long-distance routes to the centre of Bergen.
Bybanen Light Rail
The closest Bybanen station is
Haukeland sjukehus,
only a 5 minute walk from the station to the hospital. The station is located to the North of the hospital main building, Sentralblokka, next to the buildings Glasblokkene. Timetables are available at the website 
Skyss.no​
.
Taxi
There are usually taxis available at the taxi rank outside the main hospital building (Sentralblokka). If not, our receptionists are on hand 24 hours a day and can help book a taxi for you.
Train
Bergen Train Station in the centre of Bergen is the closest mainline station to Haukeland University Hospital. The distance between the station and the hospital is around 2.5 km and is served by several bus routes and the Bybanen Light Rail (line 2).
Airplane
Bergen Airport in Flesland is just under 20 km from Haukeland University Hospital. There is no direct airport bus between Haukeland and Bergen Airport, but you can take the airport bus to and from the centre of Bergen.
Waiting areas
There is a separate waiting area near the reception in the main hospital building (Sentralblokka) for patients and next-of-kin waiting for transport.
​Parking facilities at Haukeland are divided into separate zones in and around the hospital grounds.
​​
Parking spaces are very limited, however. Out of consid​​eration for those who need to travel to the hospital using their own car, we strongly urge those who are able to do so to use public transport​.
General information
All patients and visitors can use free wireless internet in most areas of the hospital.

Gjest.ihelse.net is a wireless network for visitors, patients and staff.

How to connect to our guest network:
Connect to the wireless guest network (gjest.ihelse.net)
A browser should open automatically. (If the login window does not appear, try to open the browser manually).
Read the terms carefully.
Press "Accept" when you have read and understood the terms.

The login takes place automatically on units after the first login, as long as the account is active. It will only be necessary to log in once per unit per 31 days.